Legendarni Tomb Raider predstavlja jedan od ikoničnih serijala historije video-igara, koji je prije više od dvije decenije revolucionirao ono što su ljudi smatrali avanturama.
Od tog oktobra 1996. godine, pa do ovog septembra u 2018. godini, Lara je prošla kroz brojne faze i igre, sa preko 20 igara i verzija nje do sada. Neke su bile sjajne, neke promašaji, neke igre su pokušale da inoviraju formulu, a neke su se držale provjerenog recepta.
Ipak, sve one su našu staru Laru na neku način evoluirale, i na neki način, prateći kako se Lara Kroft mijenjala tokom godina, možemo da pratimo i to kako se 3D grafika video-igara razvijala i napredovala.
Na slikama ispod možete vidjeti Larin model i Larino lice u nekim iz ključnih igara u serijalu, i možemo jasno da uporedimo sve faze Lare. Od čuvenih kockastih grudi, pa do moderne Lare čija je svaka vlas kose renderovana, pređen je dug put. Najveći skok vidimo svakako između prelaska sa PlayStation 1 na PlayStation 2, što je i inače jedan od najvećih grafičkih skokova u historiji 3D igara, i do danas nigdje napredak u grafici nije bio tako očigledan kao tom prelasku generacija.
Sa kojoj ste se Larom i Tomb Raider igrom vi najviše zabavili? Bilo kako bilo, jedno je sigurno – jedva čekamo 14. septembar i Shadow of the Tomb Raider!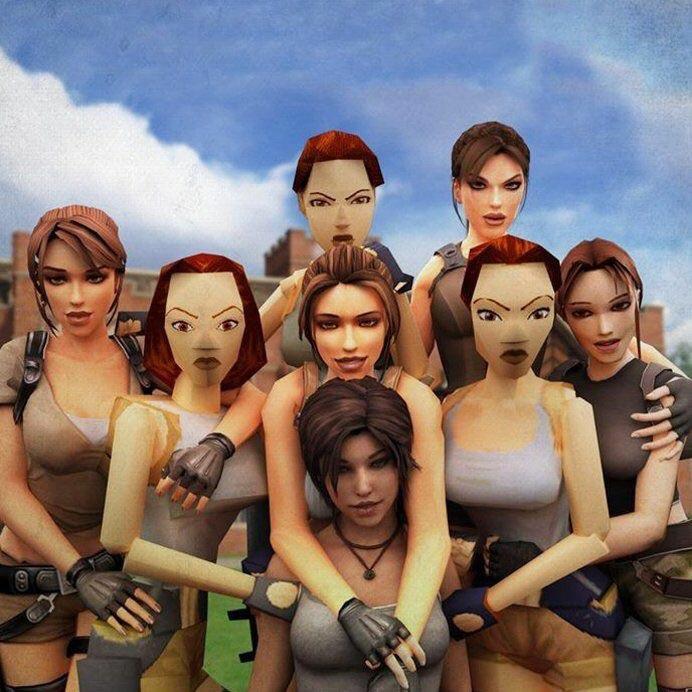 (Play.co.rs)