Paralelno s novim ažuriranjem zvanim Beneath the Light of Jadeite, free to play hit Genshin Impact dobit će svoju verziju za PlayStation 5 konzolu.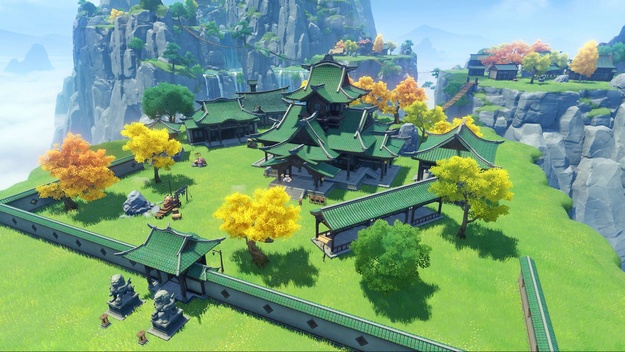 Ako ste pratili ranije vijesti o Genshin Impactu onda znate da će ovaj besplatni RPG dobiti svoju verziju za PlayStation 5 konzolu. Sada pak znamo kada će se to dogoditi – odgovor je krajem ovog mjeseca ili preciznije rečeno – 28. aprila. Verzija za PlayStation 5 donijet će podršku za nativnu 4K rezoluciju, poboljšane teksture i brža učitavanja igre. Kratko i jasno – bez nekih pretencioznih najava.
Spomenutog datuma Genshin Impact također će dobiti novo proširenje kroz verziju 1.5, kojeg developeri nazivaju Beneath the Light of Jadeite. Ovo proširenje u prvom redu donosi nove suborce – Eulu i Yanfei. Njih dvije imat će svoje priče koje ćemo moći razotkriti te će nam pomagati u borbi s novim neprijateljima, navodi Hcl.hr.
Fanove će vjerovatno obradovati nova mogućnost izgradnje vlastite kuće. Domove ćemo moći graditi na nekoliko različitih lokacija kao što su Emerald Peak ili Cool Isle. Sređivanje interijera kuće bit će obavezno, pogotovo ako namjeravate pozvati druge igrače u svoje "dvorište".