Razvojni tim genDesign, zaslužan za The Last Guardiana i druge PlayStation ekskluzive, zaželio nam je sretnu novu godinu i dao prvi prikaz svog novog projekta.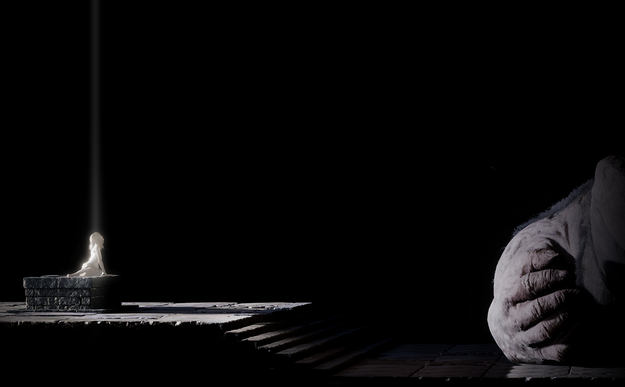 Prošlo je već više od godine dana otkako je studio Fumita Uede dovršio PS4 ekskluzivu The Last Guardian. Tokom 2017. radili su i na zasebnom VR projektu vezanom upravo za TLG, no čini se kako su u genDESIGN-u ipak ponajviše pripremali novi projekt. Njega su neformalno otkrili jučer kada su na svojoj stranici svim fanovima i posjetiteljima čestitali novu 2018. godinu.
Sve što za sada imamo jest gornja slika na kojoj su prepoznatljivi motivi Fumita Uede, slični onima iz igara kao što su ICO, Shadow of the Colossus i The Last Guardian. To nam govori da genDESIGN u sljedećoj igri neće raditi drastičan odmak od dosadašnjeg rada. Još uvijek nas tako očekuje neki ranjivi lik, minimalistički okoliš i prijeteće velika zvijer. Prijatelj ili neprijatelj, saznat ćemo, nadamo se, u skorijoj budućnosti.