Proglašeni su pobjednici The Game Awards 2017. The Legend of Zelda: Breath of the Wild pokupila je ukupno tri nagrade, a jedna od njih okrunila ju je igrom godine.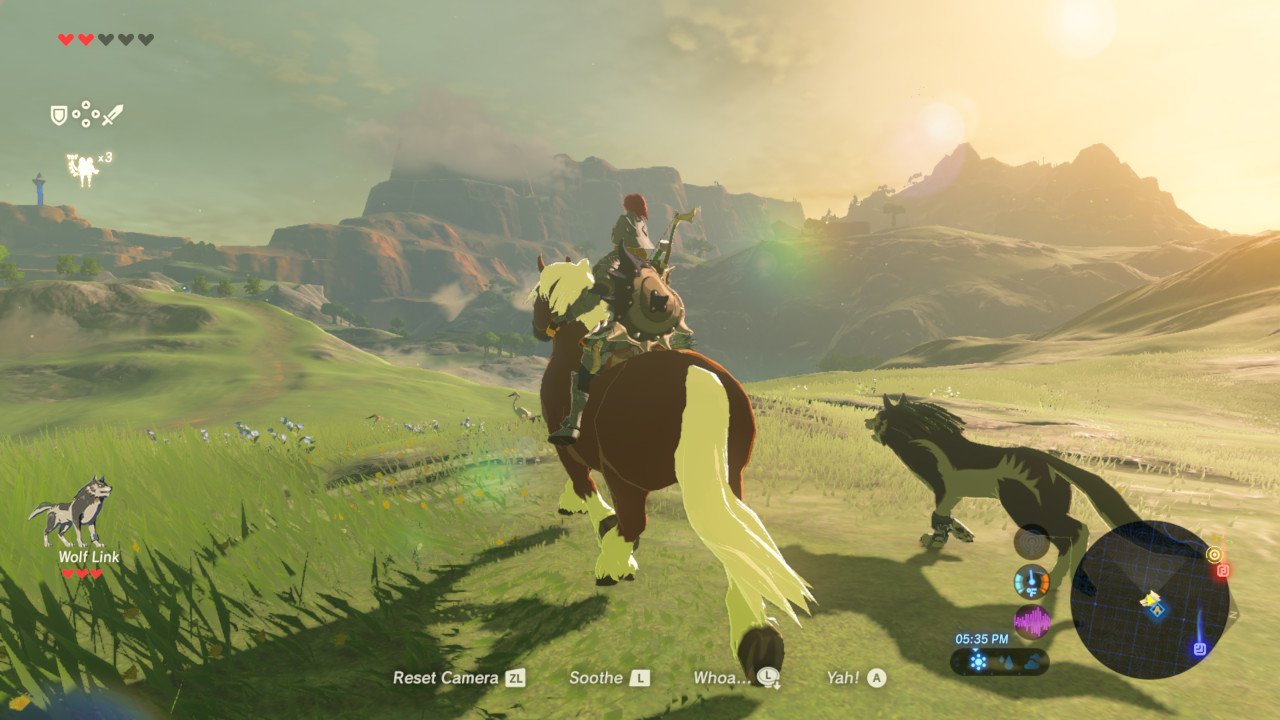 Dok svi nestrpljivo čekate da nahranite našeg Zlatnog Dabra, odnosno sudjelujete u realno najzanimljivijoj dodjeli nagrada za najbolja umjetnička dostignuća u industriji videoigara, otkrivamo vam koji su naslovi prema ovogodišnjem The Game Awardsu izglasani kao najbolji kandidati određene kategorije.
Prije svega, treba istaknuti da je igrom godine proglašena The Legend of Zelda: Breath of the Wild, koja je povrh toga osvojila još dvije nagrade za najbolji game direction te najbolju akcijsku avanturu. Što se tiče ostalih kandidata za igru godine – Horizon Zero Dawn i PUBG kući su otišli praznih ruku, Persona 5 prozvana je najboljim RPG-om, a Super Mario Odyssey najboljom obiteljskom igrom. Od drugih naslova najviše se ističu Hellblade: Senua's Sacrifice te Cuphead koji su osvojili po tri nagrade svaki.
Kompletnu listu pobjednika možete vidjeti ispod:
Igra godine: The Legend of Zelda: Breath of the Wild
Najbolji smjer igre: The Legend of Zelda: Breath of the Wild
Najbolja priča: What Remains of Edith Finch
Najbolji artistički smjer: Cuphead
Najbolja originalna glazba: NieR: Automata
Najbolji dizajn zvuka: Hellblade: Senua's Sacrifice
Najbolja glumačka izvedba: Melina Juergens, Hellblade
Najbolja igra s utjecajem: Hellblade: Senua's Sacrifice
Najbolja igra kao usluga: Overwatch
Najbolja prijenosna igra: Metroid: Samus Returns
Najbolja VR/AR igra: Resident Evil 7: Biohazard
Najbolja akcijska igra: Wolfenstein II
Najbolja akcijska avantura: The Legend of Zelda: Breath of the Wild
Najbolja RPG igra: Persona 5
Najbolja borilačka igra: Injustice 2
Najbolja obiteljska igra: Super Mario Odyssey
Najbolja strateška igra: Mario + Rabbids Kingdom Battle
Najbolja sportska igra: Forza Motorsports 7
Najiščekivanija igra 2018: The Last of Us Part II
Najbolja igra nezavisne produkcije: Cuphead
Najbolja studentska igra: Level Squared
Trending Gamer: Guy Beahm
Najbolja esports igra: Overwatch
Best esports Player: Lee sang-hyeok "Faker", League of Legends
Najbolji esports tim: Cloud9
Najbolja debitantska igra: Cuphead
Najbolja kineska igra: jx3 HD
Najbolja mobilna igra: Monument Valley 2
Najbolja multiplayer igra: još nije otkrivena?
Ikona industrije: Carly Shaw